Show Overview
Welcome to the first show of 2019, and what an inspiring one it is. I know you are going to really like it, because it has one of those too good to be true stories behind it. But first let me provide some context for the show, which is all about deciding if you should live abroad or not.
Those of you who have been following me for a while know I am a fan of the American author and Professor of Literature Joseph Campbell, who became famous for his work on the role of myth in literature, religion and ultimately, in all of human experience. You'll find me quoting Campbell in my "Why?" video from a few years ago, and in a recent talk I gave on my own spiritual journey.
Who was Joseph Campbell?
Joe Campbell didn't really become truly famous until he was well into his sunset years, his 70's and 80's in fact, which is an inspiration for me as a tender 62 year old. For decades Campbell quietly taught and wrote books like the "Hero with a Thousand Faces," gathering a small but impressive group of fans, including George Lucas, Jerry Garcia, and the poet Robert Bly, who are also among my favorites.
But it wasn't until Campbell was near death that he became known to a broader audience, including me, thanks to the films "The Hero's Journey" and his video interviews with Bill Moyers, which aired on PBS as "The Power of Myth."
It was in that last film that I first heard Campbell utter the phrase that some say summarizes his life's work: "Follow your bliss."
Follow Your Bliss
Now, what does that mean? I'll take a stab at it. I believe it means leading an adventurous life of questioning, discovery, and ultimately of delight and joy, a life to which we say "Yes" to our passions and "No" to resistance. When we do that, the universe conspires with us, not against us, and a world of opportunity opens up. It means becoming fully alive.
This philosophy really is at the core of the Dance mission and always has been. It's why the words "explore" and "experience" are in my tagline. It's my personal philosophy, which is why you see me traveling on a lark, constantly learning, and taking risks, most of which "fail" in the world's eyes. I am following my path to bliss, whatever the cost.
But how do we know what our bliss is? Where is that path? How to we find it so we can start our own, personal growth journey? How do we discover where our true passions lie, what is authentic to us, and what is not?
That's where my next guests can help.
Beverly and Michael chose to live abroad
Dr. Beverly Nelson and her partner Michael Lee Bartlett came to my attention last fall when I was leafing through my latest issue of International Living magazine and an article about them caught my eye. It described work they are doing on a new, online course helping people who are contemplating a move abroad, and based on the work of Joesph Campbell.
Called "Moving Abroad: A Hero's Journey," the course helps couples and individuals make this life transforming decision with greater clarity, confidence and much less stress. The eight week, experiential interactive online program helps you define yourself, your values and what matters most in your life so that, so that no matter what you decide about moving abroad, you will move forward in a powerful, joyful way.
Well…you had to know that would catch my attention! I had already produced several shows featuring guests who were either already living abroad, or who had good reasons for doing so. It's all part of my "Move to Higher Ground" theme, one I planned on continuing through 2019. Curious about Beverly and Michael's work, I gave them a call, and a short time later we recorded the interview you are about to hear.
San Miguel de Allende, Mexico
But that's where things get really interesting. Little did I know then that within a few weeks I would be a guest at their lovely home in beautiful San Miguel de Allende, Mexico, toasting in the warm New Year with a chilled glass of tequila, and dancing well past sunset at a local club wearing a sequined mask. Too much fun! I also became a guest at the LifePath Center, an absolutely charming B&B and holistic healing center right in the center of town, enjoying the fresh food, yoga center, and healing services of the Center's many practitioners.
Even though Beverly and Michael look like movie stars, they are no lightweights. Beverly has a PhD in Psychology and a BA in Business. She has created and directed internationally recognized Healing Centers all around the world, including what has become the largest and most comprehensive holistic center in Mexico — the LifePath Center.
Michael is a fellow former IBMer and entrepreneur, having founded or co-founded successful ventures in high tech, education, real estate, video and film production, and even restaurant and catering. Michael practiced as a psychotherapist in Woodstock New York for several years, helping to establish a vibrant therapeutic community there.
How they met and started working together in Mexico is a story you have to hear!
Meeting Michael and Beverly is a perfect example of how finding and following your bliss opens up unforeseen opportunities. Not only have I made some dear new friends that I really admire, but now we are exploring ways to collaborate on future online courses for personal growth and transformation. I'll talk more about that in Part Two.
What you will learn
That's right. My interview with Beverly and Michael is in two parts, and you are going to want to listen to both. In this first part, you'll learn how Beverly and Michael met, and the circumstances that brought them to San Miguel. Since at the time of the interview I had not yet been to the city, I was curious to know a bit more about it, and they were happy to share. Now that I have been, well let me just say their enthusiasm is justified!
In part two, you'll learn more about the course "Moving Abroad: A Hero's Journey" itself. Beverly and Michael also have a special offer, just for Dance listeners, that you will want to know about. Whether you are considering a move abroad, or whether you decide to stay where you are, "A Hero's Journey," based in the work of the brilliant Joseph Campbell, will give you the insights and new capabilities to move forward into a richer and more fulfilling life.
So please join me in this interview with Dr. Beverly Nelson and Michael Lee Bartlett, and let's learn how to make the rest of our lives, the best of our lives.
Affiliate Disclosure
My guests and I often refer to various resources (e.g. books, products, videos, course etc.), which are offered for sale on this page. While I do make a small commission from the sale of these products, you do not pay a penny more for them! It's called Affiliate Marketing, and every purchase you make by clicking the links on this page help pay for the show. I hope you find the resources useful, and thanks for your support!
Moving Abroad: A Hero's Journey is an eight-week experiential interactive online program for personal growth and transformation. The program helps you as an individual or couple contemplating moving abroad, to make this life transforming decision with greater clarity, confidence and much less stress. It helps you to define yourself, your values and what matters most in your life so that, no matter what you decide about moving abroad, you will move forward in your life in a powerful and joyful way.
If you do decide to move abroad, this is the roadmap for the journey to help you get there successfully and make the journey into a Hero's Journey that is experienced with greater confidence, more fun and a lot less stress.
If you decide to stay where you are, this will give you the insights and new capabilities to move forward into a richer and more fulfilling life.
If you have already made the move, this is the handbook for creating this time in your life as the best time ever!
Share the Love!
Your quick review on iTunes would help me a lot. It's as easy as ABC!  Just…
A) Look for the gold "Review Brant's Show on iTunes" button below. Click there.
B) Then (in iTunes) click on "View in iTunes." It's the blue button under the iTunes logo. That will open iTunes. Finally;
C) Look for the "Ratings and Reviews" tab. Click there and work your magic!
Presto and grazie!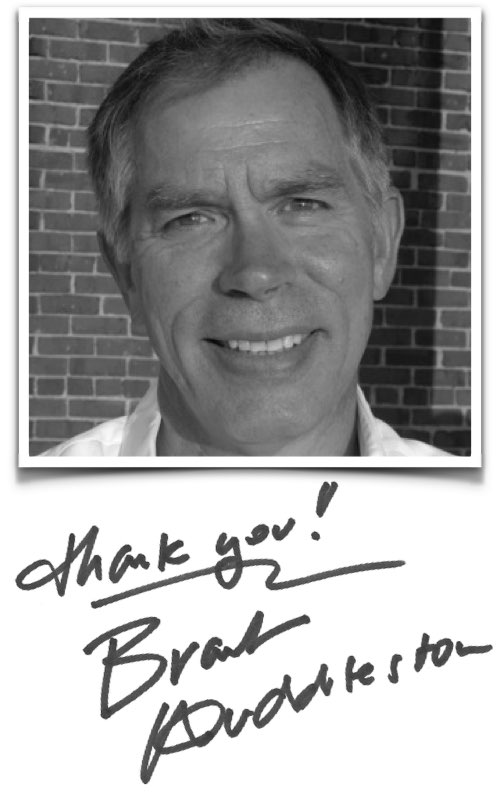 Dance Podcasts You Might Like
Questions I prepared for Michael and Beverly
Let's start with some context. Some of us have seen quotes by Jospeh Campbell, or perhaps became aware of him when he was interviewed by Bill Moyers in the video documentary "The Power of Myth." But give us the big picture. Who was he, why was his work important, and how did his "Hero's Journey" inspire you and others?
You and Michael have such a breathtaking story about how you came to live in Mexico, and how you met. Tell us that story.
How long have you been together as a couple?
San Miguel de Allende is an absolutely beautiful town in central Mexico, known as a magnet for artists and open minded sojourners. How long have you lived there, and what has your experience been like?
Have you lived elsewhere outside the US? If yes, where, and why did you choose Mexico?
Tell us about a bit about LifePath Masters. What is it, and how does it help people?
Describe the LifePath center for us.
Beverly, you said in your bio that you "had accepted that at the age of 67, it was unlikely that I would find love," although you dreamed of it. What are your thoughts on keeping one's dreams alive as one ages? How important is it? What are the upsides and the downsides?
How would you describe The Hero's Journey? How do you use it as a framework for your work?
Travel is a favorite dream of many, yet many leave that dream unfulfilled. What are some of the hallmarks that fate is calling you to take the plunge?
In your opinion, who, if anybody, should not travel and leave the safety of home? Anybody?
Michael, your bio says you have been an "educator, consultant, coach, therapist, real estate developer, restaurant owner, video and film maker, computer and technology expert and audiovisual program developer." Given your many diverse experiences, and based on what you know now, what advice would you whisper in the ear of your 20 year old self?
Campbell's advice to "follow your bliss" has taken some heat over the years, especially by those who did so and found they could not make a living. "Follow the money" might be better advice, or not. What are your thoughts on those apparently competing ideologies?
I have friends who won't travel because they are saving their money for retirement or a rainy day. I'll confess I am not so responsible, and I feel a bit guilty about that. I am spending my children's inheritance, and leaving daughters to care for my grandkids. Should I? Where does "responsibility" fit into your application of The Hero's Journey? 
What advice do you have for older folks with kids and grandkids (like me) who long to live outside the US but feel torn away from their family tribe?
In the same way there are hallmarks that call one into a journey of the unknown, what are some of the hallmarks that tell us its time to come "home" to a place of safety and caring, such as an assisted living facility, on in the care of children, till death do us part?
What was the role of suffering in your personal journey? What resources have you found most helpful when you encountered tragedy in your lives?
If you were to start over in 2019, would you still choose San Miguel de Allende as your hub? Someplace else?
Where, in your opinion, is the next San Miguel de Allende?
Beverly, I understand that while operating a retreat in the US, you were taken to court by some local residents who believed you were witches due to the conservative nature of the area. Tell us the story!
What's next for you guys? Where is your own journey appear to be leading you?