For another perspective on Alexandria Ocasio-Cortez, and a decidedly less flattering one, read my op/ed on how she completely dissed her senior colleague in the guise of "activism" and "urgency." Not cool. Where is the sacred tolerance for diversity and people of color? Apparently it does not extend to the color grey.
Questions I prepared for Dr. Mick Smyer
I'll relay your bio in the opening of the show, so when the interview starts, let's jump right into what Graying Green is, and how the workshops work.
Then I'd like to dig into the struggles you encounter in this cross-section between aging and climate change, specifically the divide between generations, and between political orientation. The two are intertwined, but let's dive into the former…the dialogue, or lack thereof, between generations on the subject of climate change.
I learned about you an op/ed you wrote that was published in USA Today entitled "Kids, it's time to give your parents 'the talk.' Not that one, the one on climate change," which is a catchy title. In it you advocated keeping the discussion short, social, and positive, which seems to make sense. But the resulting comments to the op/ed, at least the one's that I read, were anything but positive, in fact, they were downright harsh. It seems the subject evokes quite a bit of anger and energy that most of us would rather avoid, especially if we are not well-versed on the science of climate change. Do you sense that "climate change" is being added to religion and politics as subjects we just don't talk about in polite company providing we want the discourse to remain polite?
I suppose there are some Boomers who outright deny that climate change is happening, even in the face of all the evidence, but I want put them aside for now. Let's look at the rest of us, those of us who acknowledge it's happening but who have a host of reasons for not talking about it. So we are not deniers, but rather avoiders, and you draw a distinction between the two. Explain that.
The data shows older people are concerned climate change, but what about action? How effectively does Boomers "care" translate into Boomer "action"?
Your goal is to get people to move beyond climate avoidance to realize, "There are things I can do." How much do older adults really care? How do they respond when you suggest they might need to adjust their consumption habits, take shorter showers, or lower their meat consumption?
While the title of your op/ed implies the younger generation should initiate the conversation with the older, you provided a link in the op/ed to a resource that facilitate the reverse, that is, the older generation talking to the younger one. But when I examined that resource, one from The Climate Reality Project, I found it was designed for young parents talking to young children, not adult millennials talking to adult Boomers, where I sense there is a real breach. What is your take on the state of the union between Boomers, their aging parents, and the generations that immediately follow them, specifically Generation X and Millennials?
One of the myths those generations have about Boomers is that we don't care about climate change, or that we cared but didn't act with a sufficient sense of urgency. I'll confess that this creates some umbrage in me, as I have spent a lifetime caring and acting. It was my generation that put environmental issues on the political map, creating a foundation for the next generations to build upon. I attended the first Earth Day in Washington DC in the early 70's, and the responsibility to care for the planet was seared then into my young mind. Can you understand why old people like me get cranky with young people who seem so unaware of the work we did? Or am I fostering my own myth about young firebrands? Help me work through this.
How important is it to let the younger generations "own" the issue of climate change, allowing them to believe (falsely) that they are the only one's who truly care, are "accelerating" the pace of progress while we are slowing down, and that the Boomer generation was negligent (too little too late) in dealing with the issue?
Elders are a resource, the keepers of a living memory about the environment. I remember a vastly dirtier world, with gas guzzling cars belching pollution, litter strewn highways, no recycling, and rivers catching on fire. What if our memory tells a good story, one of significant progress that needs to be acknowledged and valued?
You've said we older adults are primed to think about about next generations in our own families, about the legacy we leave, and about the environment of our local or regional communities, that is, our own back yards. Those all seem to be relatively self-centered reasons for acting, when caring for the environment, that is, giving a voice to the voiceless, is a fundamentally self-less act. What are your thoughts on that? Did my generation narrow its care focus as we got older?
Changing the direction of human momentum takes a lot of hard work over a long, long time. I think that's one of the lessons older people learn from their long lives. The sentiment is captured beautifully in Cat Steven's song "Father and Son," where the young person is one a tear and the older one is saying, "Slow down. Take your time." Could that be the Wisdom of the elders at Work here, to borrow a phrase from Chip Conley? In other words, have we older folks learned the wisdom of knowing the boundary between what we can do and what we cannot, which is one reason we get happier as we age?
You've described yourself as either an aging whisperer to climate groups or a climate whisperer to aging groups because both groups are like ships passing in the night. They're not talking to each other. Why do think this is?
I can understand a communication breakdown between young and old — that's been going on since the dawn of time, but I cannot understand it among academics. Why has research overlooked older people in the climate discussion?
Older people face a growing set of personal challenges, from declining health to declining piggy banks, challenges that tend to distract them from focusing on anything but the immediate and the personal. I have even come to believe the US is facing an impending crisis of unimaginable proportions, which some call the "Silver Tsunami," when millions of Boomers need more care longer, at a very high cost, when there just aren't enough caregivers and dollars to do the job. What's your perspective on this, and how does it affect the work you do?
Finally, how do you respond to those of us who rationalize climate change? Is it an extinction event, or just another survivable crisis like so many others humans have survived in their 4 Billion year trek from pond slime to starship designer? How likely is it we will be killed off by the consequences of climate change, specifically:
Sea level rise

Wildfires

Heat waves

Extreme storms

Drought
How do you address the "so what" response?
Share the Love!
Your quick review on iTunes would help me a lot. It's as easy as ABC!  Just…
A) Look for the gold "Review Brant's Show on iTunes" button below. Click there.
B) Then (in iTunes) click on "View in iTunes." It's the blue button under the iTunes logo. That will open iTunes. Finally;
C) Look for the "Ratings and Reviews" tab. Click there and work your magic!
Presto and grazie!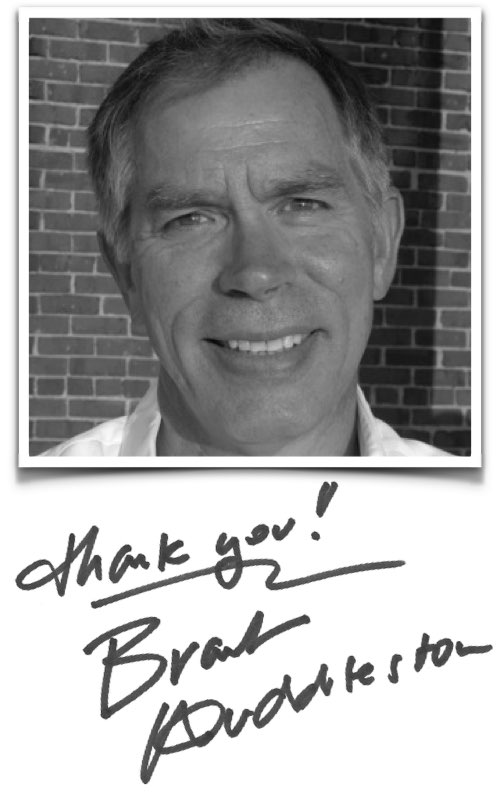 Dance Podcasts You Might Like